Founded in 1929. About "Gion Mikaku"
We have persistently serve "TAIRO"(the highest premium rank beef) of Tajima-brand cow
since the beginning of our service.We have extremely rare "cows" among the most supreme
Tajima Brand Beef, which are carefully raised by a good dairy farmer,despite that cows are
difficult to be widely distributed as branded cattle because they are smaller than bulls.
Since our establishment, for 100 years, to find out the best part of beef, "tairou, is a unique mission for Gion Mikaku.
We serve the very best beef ,"tairou", with fine fragrance and sweetness and its fat that looks like marble, cooked with the best skill.
We would like to show our heartfelt welcome, for you to enjoy the Kyoto elegance with the view of Kamogawa/Shirakawa stream.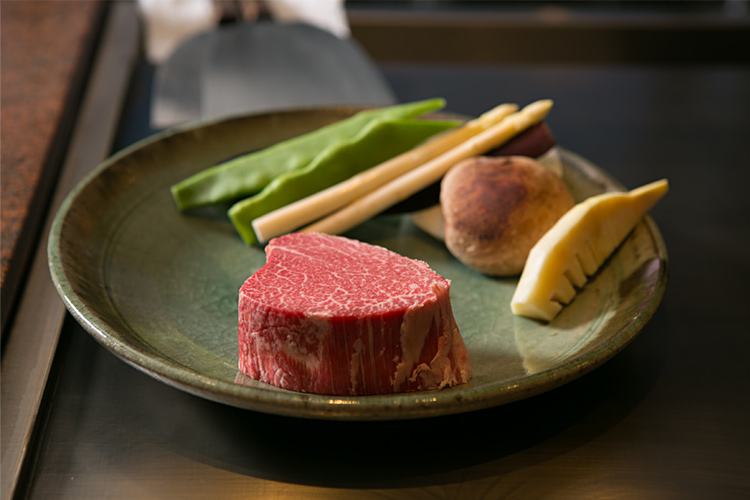 Our best chef cook the best beef for
you right in front of you.
At the counter seat you are to enjoy the Teppanyaki steak.
It is located where you can feel Kyoto's four seasons.
You can enjoy great views from our windows facing the Gion Shirakawa river,
such as cherry blossoms in spring,
maple leaves in autumn, and trees covered with snow in winter,
feeling seasonal ambience.